Prayer Requests

If you have a prayer request, please submit it to our church staff. You can tell us face to face in confidence. You can share your need in Sunday School or at any time we meet. You can call the church office at 813-689-6133 You can also e-mail us at pastor@centralbaptistlife
churchoffice@centralbaptistlife.com
We believe in God's gift to us of prayer. When God's people cry out for one another asking in His will He always hears and responds. Let us share the load in your burdens and needs together with our Lord Jesus Christ
Weekly Prayerlist
Please Contact Darcie West to update the prayer list. Let her know when a person may be removed. We would also like to report on answers to prayer
Click on pdf link below to see the current prayer List
Current Prayer list Click on the pdf link below
..\September Prayerlist and Special Dates.pdf
Sunday Bulletin
Pray like peoples lives depend on it, they do.
Prayer For Missions
Pray for Christians all over the world. Christians are under great persecution in the Middle East, Asia and Africa.
In our own country we read almost daily of schools, towns and even businesses where the enemies of God are trying to remove God from American life. They try to promote "freedom from religion" by taking away our "Freedom of Religion." Resist! We are in the right.
Urgent
Pastor Youcef's sentence was commuted but he continues to be harassed by the Iranian authorities.
Pray for Pastor Youcef Naderkhani sentenced to death in Iran for being a Christian. He refused to recant his Christian faith and accept Islam. Pray for his family and other Christians in Iran which has declared war on Christianity.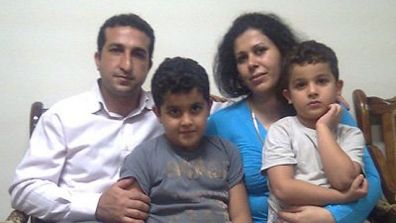 Pray for Christians around the world especially in Moslem countries and China where there is great persecution going on.
Our Friends and Partners in The Faith Around the World
In Egypt
Related to the Robeel Family
Pastor Nathan Georgi. Church planting in small towns of Egypt
Pastor Ataf Robeel
Pastor Sofwat Georgi
Nathaniel and Joseph Georgi have been in the US for the last few months but have returned to Egypt. Pray for their safety and freedom from harassment. Pray they can continue their ministries freely.
Pray for Christians in Iraq and China and around the rest of the world.
Prayer List Updates I Thessalonians 5:17 "Pray continually"
School Prayer List
Pray for sister ministries (schools and others) as some are having issues.
Pray for our students and their parents.